FILM SCANNING
"Flextight scans are of the highest quality. These scanners are used to provide artists/photographers with exhibition quality files. It is recommended to order a Flextight scan when needing a file for large scale printing or high resolution scans.

Scans will be produced as16 bit RGB TIFF files.

Negatives will be cleaned before scanning. We take every precaution to produce a dust free file although even with extensive cleaning most scans do produce a small amount of dust.
Vanbar will not repeat a scan for dust removal.

The files produced are 'raw' scans, by this we mean we do not make any corrections to colour or editing such as noise correction, sharpening, cropping, dodge/burn, profiling, toning, up/down scaling etc.

If you have any scan requirements that are out of our regular specifications we can produce a customised scan; this requires a short consultation at the time of order and may incur additional charges.

Resolutions :
| | | |
| --- | --- | --- |
| Film Type | HIGH RES | ULTRA RES |
| 135 | 4000dpi | 8000dpi |
| 120 | 1600dpi | 3200dpi |
| 4x5 | 1020dpi | 2040dpi |

Scanning is available for XPAN and Panoramic 120 formats."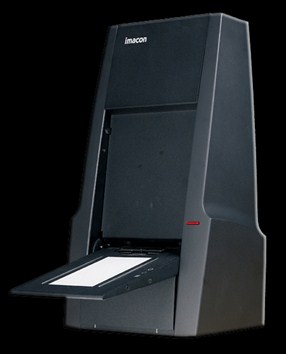 High volume scans. Fuji SP2000